Pennsy Trails of Hancock County aims to connect the separated Cumberland Pennsy Trail to the Greenfield Pennsy Trail and beyond. Please help us continue to improve the health, safety, and economic development of Hancock County. Help by making a donation to the Pennsy Trails of Hancock County, a 501(c)3 non-profit.
The National Road Heritage Trail is an Indiana cross-state multiuse trail with 150 miles from Terre Haute to Richmond using the former Pennsylvania and Vandalia rail corridors, where possible, and closely following the Historic National Road US 40. Several segments in Central Indiana are called the Pennsy after the Pennsylvania Railroad Company. The Pennsy Trails in Hancock County group was established in 2013 to complete the missing 10.5 miles in Hancock County just east of Indianapolis, Indiana. Approved – this includes a 1.5-mile gap between Cumberland and Greenfield, and 6 miles east of Greenfield to the county line.
Both Marion County, to the west of Hancock, and Henry County to the east, are also working to complete their segments of the National Road Heritage Trail which is now 47% completed across the state. The Pennsy route has been negotiated several times based on community input. Pennsy Trail updates are provided in public meetings, Greenfield Reporter, New Palestine Press, the Pennsy Trails web site, our Facebook page, Greenfield and New Palestine Chambers of Commerce, small group meetings, Pennsy events, local events, and posted in local businesses. Completing the Pennsy is a vital route in the Central Indiana Regional Bikeways Plan and the Hancock County Trails Plan.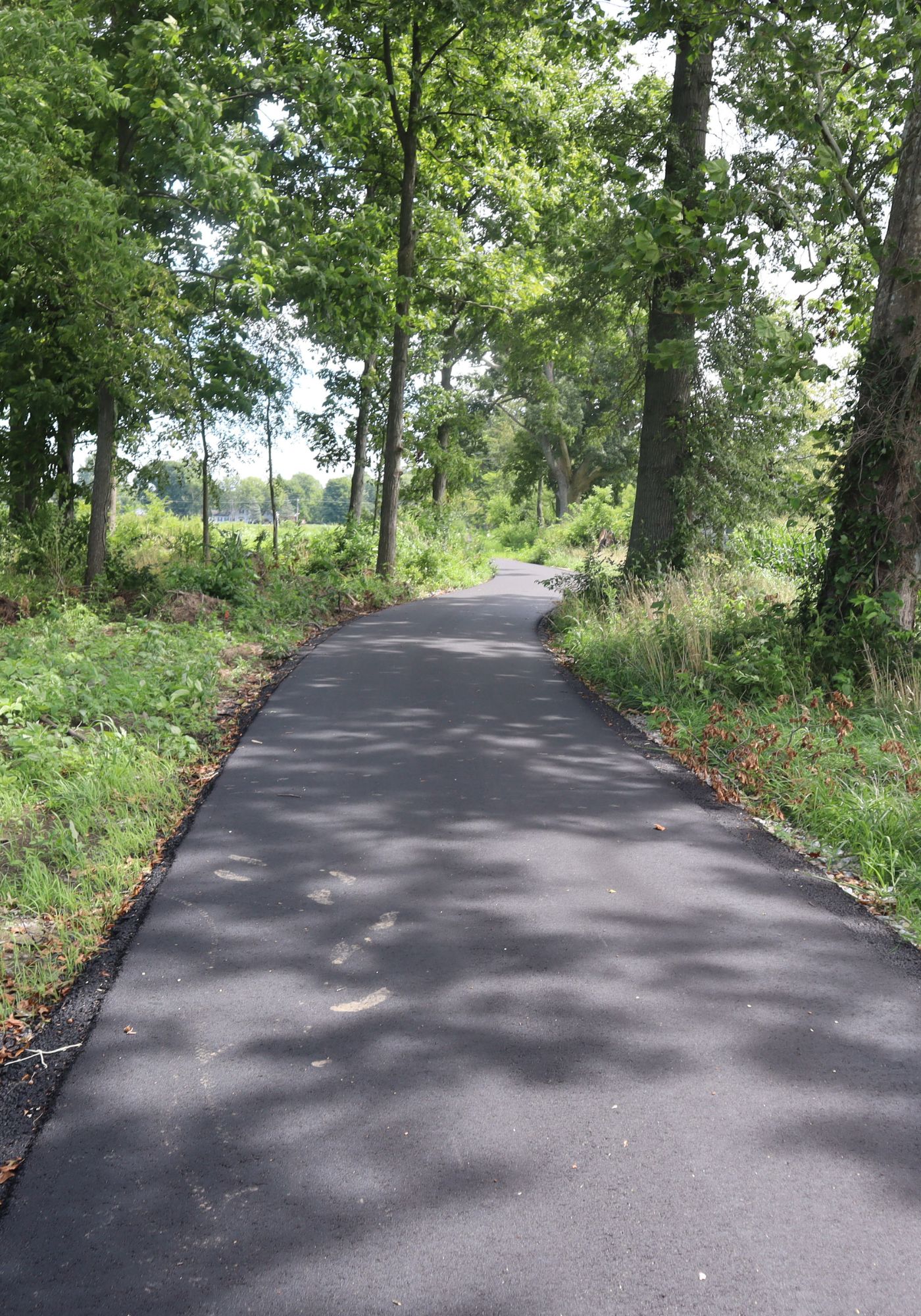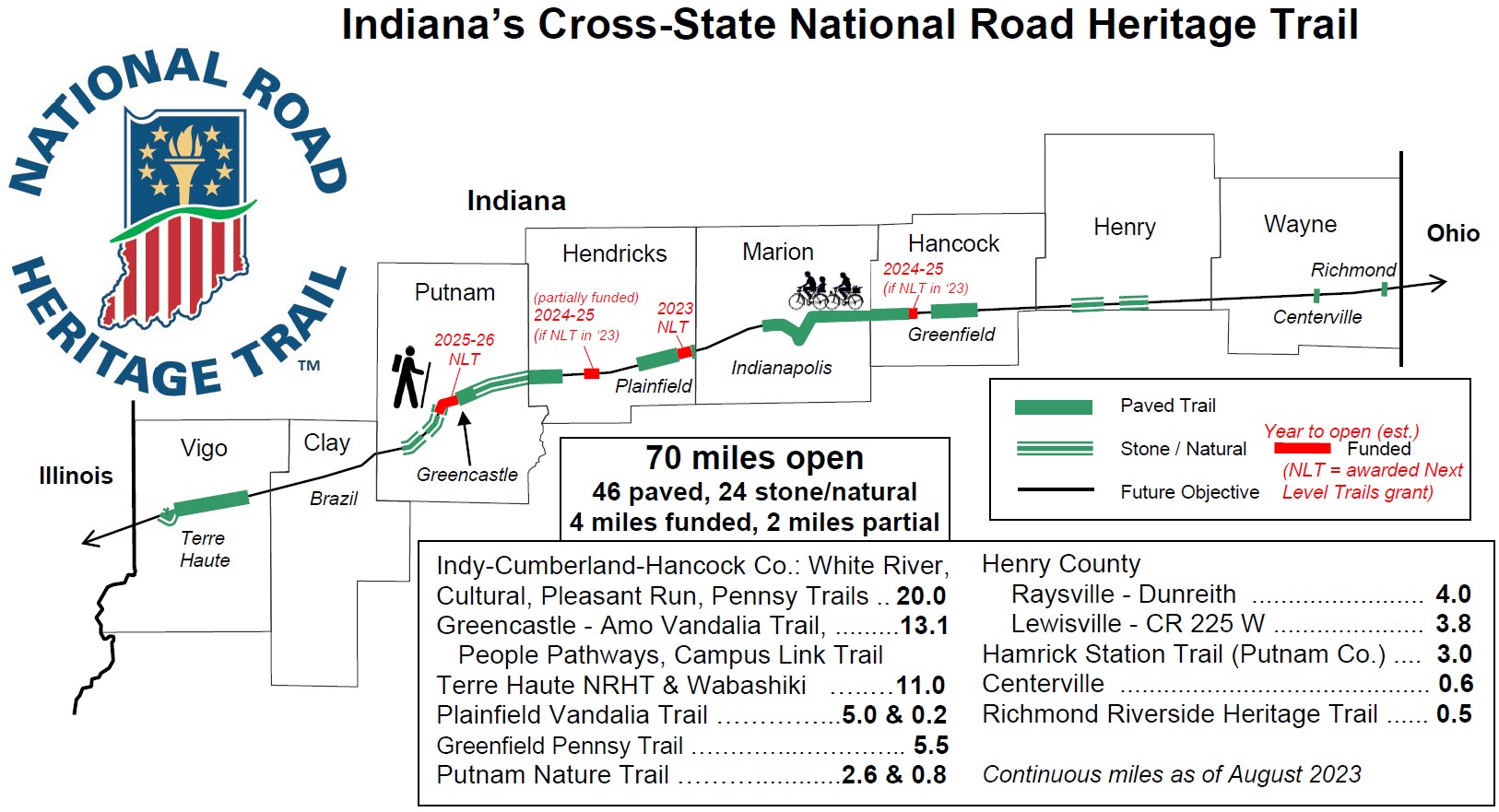 Together, We Can Pave The Way Forward
Our current funding project is to support a DNR's Next Level Trails grant.
This project will design and construct the 300W-400W section to connect to the existing 10 miles currently open between 400W and Ritter Ave in Indy, along the National Road Heritage Trail.The 24.5% match for this grant is $233,783
Support The Pennsy Trail
SPECIAL THANKS TO OUR MAJOR SPONSORS: